Karaage
This Japanese style fried chicken is pretty much on every table in the restaurant. Boneless, skin on, chicken thighs. Marinated for 24 hours in Tamari, ginger and scallions. Dredged in potato starch and double fried to give it an unbelievable crispy and juicy experience.
Pork Buns
The Pork buns are a staple on almost every locals list of must haves. Whole Kurobuta pork belly. Rubbed down with cardamom, cinnamon, lemongrass and spices. Served in a classic steamed Bao Bun with house made miso pickles and citrus kewpie.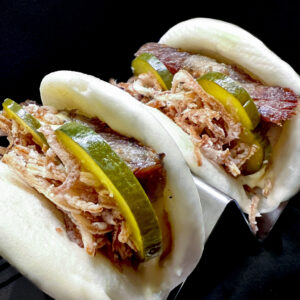 Yosenabe
The Yosanabe hotpot is the silent assassin on our menu. Full of complex flavors, shrimp, beef and pork belly it is one not to be missed.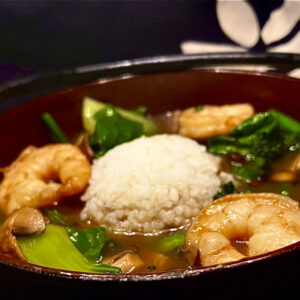 Miso Black Cod
The Izakaya Black Cod is a savory and flavorful dish with sustainability caught Alaskan Black Cod, Shiitake mushrooms and baby bok choy, pan fried and finished with tamari, yuzu and truffle salt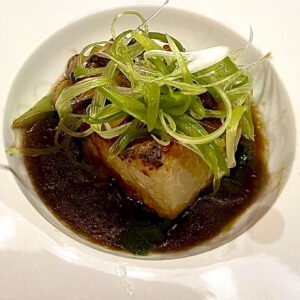 Yellowtail Serrano
The Kenichi classic is one that we had to have on the Izakaya menu. It's clean and fresh flavors with a touch of spice will leave you craving more!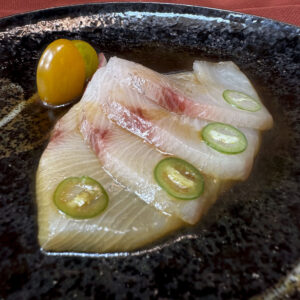 ---
Take out
Izakaya Carbondale takes take out orders from 5pm on the day of, on a first call first served basis. The dinner menu except for select items which cannot be taken out is available.
During peak business times when the restaurant is fully booked we are not able to take any extra take out orders and will cut off orders for the evening. Due to this unfortunately orders cannot be held for a time later in the evening or called in for a future date.